Shoppers' View recently worked with the YMCA of Greater Grand Rapids to create and implement a mystery shopping program focused on new member experiences. Welcoming new members is a crucial focus area for a wellness community like the YMCA. This case study offers a behind-the-scenes look at this program and its results—including customer service training and exit interview retooling.

Background
The YMCA operates as a "third place" in the lives of local community members. 
As individuals, we spend most of our time in the two spheres of home and work—but we also crave a third space in which we can connect. The global YMCA organization is set on empowering people around the globe, a task achieved by offering a sense of belonging in this "third place" atmosphere. And in West Michigan, the YMCA of Greater Grand Rapids is relentlessly pursuing excellence in this area.

The Challenge
The leadership at the YMCA of Greater Grand Rapids, or GR YMCA for the purpose of this study, know that members' first month of membership is paramount. "That's when a new member is in a make-or-break time in regards to how they're able to adapt to a new lifestyle change, and how the Y is able to build a strong relationship with them," says Adam Shilling, Membership and Program Director for the GR YMCA.

The Solution
GR YMCA leaders like Adam are no strangers to member experience strategy, as they and their predecessors have focused on the member experience for their 150 years of operation. Plus, in the past five years, the GR YMCA has partnered with Shoppers' View to dial deeper into the data that characterizes the member experience. 
From auditing the tours given for prospective members to running a telephone mystery shopping program for the local YMCA call center, Shoppers' View has helped the community-builders at GR YMCA tailor their strategy and services.
For this early membership evaluation, the experts at Shoppers' View worked with the staff team at GR YMCA to set up an extensive reporting system to monitor the onboarding process. Shoppers' View provided 25 mystery members to the GR YMCA across six different branch locations. During a one-month period, seven areas of the member experience were evaluated: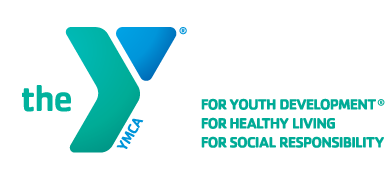 Member Tour

Joining Experience

Aquatics

Fitness Floor

Group Exercise

Cancellation

Exit Interview
Mystery members completed a detailed survey, curating both quantitative and qualitative data for the GR YMCA. This way the organization could glean knowledge from both numerical statistics and personal stories.

The Results
"We pride ourselves on building relationships with our members and getting to know them. It's a key differentiator for the Y," Shilling told us. Perhaps then, with a vision like this one, it shouldn't be a surprise that GR YMCA scored high marks.

But precise data gathering lends itself to more nuanced observations as well. Two notable discoveries in this program center around using a member's name and conducting a member's exit interview.


Interview
Read on to hear Shilling's take on these two revelations.
What's In A Name?
"One of the key things we saw with these results was that we did not do as good of a job as we would have liked with using someone's name when they were in our facilities. There are ways that we can go about that more prominently."

Shilling explained that as a member enters a YMCA facility, their membership card or membership app triggers their name to appear to staff on a screen. Advanced technology makes using someone's name possible, but Shoppers' View monitoring showed that staff can continue to grow in this area.


"This is data we can use to help make decisions," Shilling noted. "We can continually emphasize what gets focused on and develop trainings to support staff accomplishing our goals of building personal relationships."

A Goodbye or an Opportunity?


"Through this process, we learned that our exit interview process is inconsistently applied. In the event that our members no longer want to continue that membership with our organization, we imagine our staff are having some conversation about that decision, whether that engagement is 5

–

10 minutes or 3

–

4 questions."

But Shilling said Shoppers' View data revealed another story.

"That conversation was, in reality, sporadic. In some cases the members were handed a piece of paper and, after it was completed, they could go on their way without us having a conversation to learn more about why they are leaving."
Next Steps
The early membership evaluation program developed by Shoppers' View and the GR YMCA is one that Shilling believes could significantly benefit other Associations within the YMCA Movement. The survey criteria was designed based on Y-USA's extensive training and curriculum for member experience in the first 90 days. The entire mystery shopping process was crafted to evaluate how well YMCAs are implementing this curriculum.
And today, propelled by this new data, the GR YMCA is already hard at work improving their "third place" environment for new and existing members alike.